christmas prayers
The true meaning of Christmas

Christmas can either become hidden by the traditions of the festive season, or revealed by them! We all love to see the plays, drawings and the story of the nativity. Why? Because it was the moment that changed everything!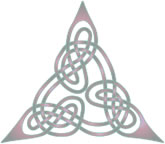 Love was about to be transformed by the words and ministry of Jesus, and his subsequent death and resurrection.
•
The trees and wreaths can remind us of God the creator, breathing new life into the natural world.
•
The candles and lights reveal the light of hope that burns so brightly in the darkest times.
•
The gifts and cards can help us to love, encouraging and celebrating the gift of relationships and brotherhood.
•
The rich foods and feasting remind us of Gods provision in our lives, and times of singing carols with others bind us together to focus on our faith.
Christmas is a time to dig our feet deep into God's kingdom, celebrate his goodness and connect with the true nature of unconditional grace. Take this amazing gift and give it out in every way you can!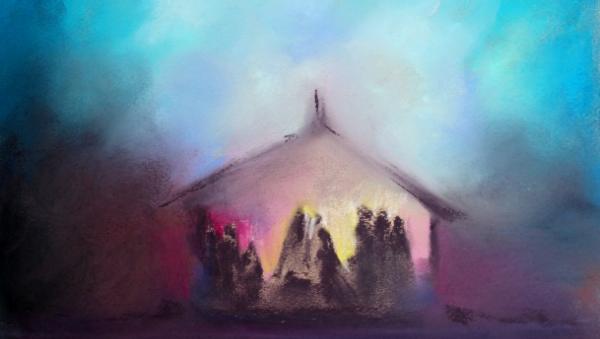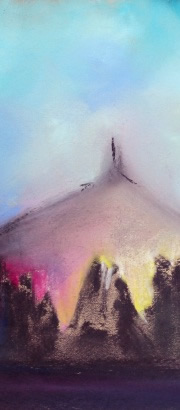 Christmas prayer for a friend
(a prayer suitable for a Christmas card or message to a loved one)


My prayer for you this Christmas
Is like a special gift
I choose to ask for peace and joy
And there's more on this list!
I know you need both hope and love
To fill your life anew
And so I take these precious things
And wrap them up for you.

I ask that you would know how much
You're loved and held so dear
As I take a ribbon of grace
And tie a bow this year.
And on the label I will write
My promise new to you
"You're in my prayers this Christmas time
And the whole year through".


---
A meditation on the Christmas story reflecting on the significance of the coming of Christ for our lives now. About 4 mins long.
download and keep this film in HD for just $2.00
Subscribe to Prayerscapes Films on Youtube:-

(the prayer poem in the film above)
Love came, held safely within a gentle womb
All the truth, majesty, and creativity of a living God
Poured into a tiny heart
Making a quiet entrance in a dark and uninviting shack
Just one star shone anew as a handful of people were brought
Led by angelic voices, and open hearts
A young mother
A faith-filled father
Men of wisdom who searched for truth
And a group of humble herdsmen
They came to bow before a new life
And acknowledge that the rescuer had arrived
That the Word of God had come alive
And that the extraordinary transformation of heaven and earth
Had begun
(Poem by Julie Palmer, c. 2011)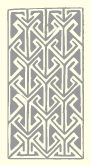 Short prayer for a Christmas card

Love began at Christmas,
Born on this special day
And so I hope you'll feel the love
I have for you today.

A short message suitable for sending as a blessing to a friend or loved one at Christmas time:-
download and keep this film in HD for $2.50

A Prayer for Advent

May love come alive within your heart
As Christmas time draws near.
May hope fill each room you decorate
And bring joy to those you hold dear.
May peace be before you at every meal
And faith ring through every song.
For Christ is alive, the light of the world
May he bless you all season long.

(prayer courtesy www.lords-prayer-words.com)