birthday prayer
So often we get caught up in the trappings of a birthday, such as the buying of cards, foods, presents etc. It is all to easy to miss out on the great significance of celebrating a birth and the momentous beginning of each new life on earth. New born babies are miracles, a wonder to behold.
As you celebrate this birthday, take a moment to dwell on how amazing the gift of life is. A birthday is a chance to lift someone high with our words of praise and encouragement, and give thanks for them. It is an opportunity to address the disappointments of the past and pray for their future. A "birth" day is special, because we are all unique and valuable and loved. There is no one on earth like you! How amazing is that! Why not take this opportunity to say some simple words from the heart such as "I love you" and "I am so thankful for you in my life". A happy birthday doesn't get much happier than that!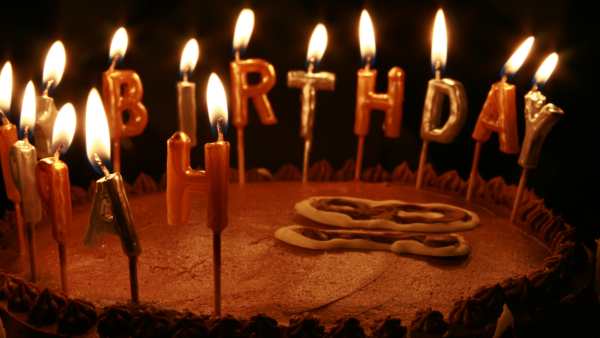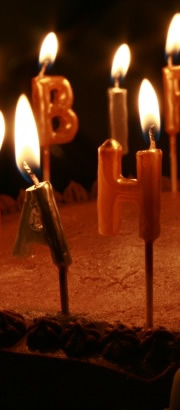 Birthday Blessing Prayer
(suitable for a service or family gathering)


Lord God,

Thank you for those times of celebration, when we remember the amazing day of our birth and our beginning here on earth.

We pray that you would bless our dear friend, as we gather to give thanks for the wonder of this life, and for all the stages and seasons that they have been through.
And we ask for your blessing upon the way ahead. May you continue to walk with them as their great guide and close friend.

Amen.



A Short Birthday Prayer
(a prayer for myself to pray)

Father God,

May the celebrations today
Gather together the brilliant life I have had from birth until now.
May they remind me of the wonder of each new dawn,
And the beauty of life and love.
May this day be one of connecting with those I love and giving thanks for the years I have lived and the years yet to come.

Amen.


A prayer suitable for sending or giving to a friend to bless them on their birthday.
download and keep this film in HD for $2.50
Subscribe to Prayerscapes Films on Youtube:-

(the prayer poem in the film above)
May your heart be lifted high
On this your special day
You are so precious
May your life be filled with goodness
And may you feel closer than ever
To your Father in Heaven
As he watches over you with such love
(prayer courtesy www.lords-prayer-words.com)