bible verses about loving others
Christ declared that love is the cornerstone of faith - we are first to love God, and then share this love with one another- this is the new commandment, that the disciples of Christ will be known by how much they love each other (John 13:34-35).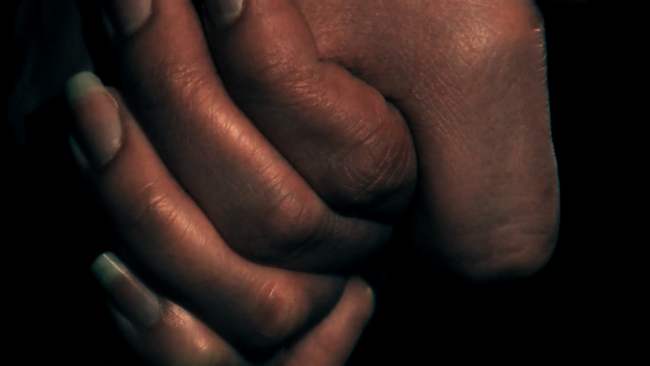 However, loving others is not just to be restricted to the community of faith. Christ teaches that we are to
love our neighbours
- the parable of the Good Samaritan reveals that this is to include those who are unloved and despised by society. We are also to
love our enemies
- those who have wronged us and hate us. Here we are to give (both financially and of our time) without necessarily expecting anything back (
Luke 6:27-36
).
bible verses about loving others

Jesus announces a new commandment - that we love on another - John 13:34-35 (WEB)
"A new commandment I give to you, that you love one another, just like I have loved you; that you also love one another. By this everyone will know that you are my disciples, if you have love for one another."

Paul exhorts us to love each other with brotherly affection - Romans 12:9-10 (BBE)
"Let love be without deceit. Be haters of what is evil; keep your minds fixed on what is good. Be kind to one another with a brother's love, putting others before yourselves in honour..."

We are to keep short accounts with each other - Colossians 3:12-15 (WEB)
"Put on therefore, as God's chosen ones, holy and beloved, a heart of compassion, kindness, lowliness, humility, and perseverance; bearing with one another, and forgiving each other, if any man has a complaint against any; even as Christ forgave you, so you also do. Above all these things, walk in love, which is the bond of perfection."

Pauls's prayer for the church in Thessalonica - 1 Thessalonians 3:12 (BBE)
"And the Lord give you increase of love in fullest measure to one another and to all men, even as our love to you"

An exhortation to love each other - Hebrews 13:1 (BBE)
"Go on loving your brothers in the faith."

1 Peter 4:8 (CPDB)
"But, before all things, have a constant mutual charity among yourselves. For love covers a multitude of sins."

Our love is to imitate the love of Christ - 1 John 3:16 (NIV)
"This is how we know what love is: Jesus Christ laid down his life for us. And we ought to lay down our lives for our brothers and sisters."
THE HOLY BIBLE, NEW INTERNATIONAL VERSION®, NIV® Copyright © 1973, 1978, 1984, 2011 by Biblica, Inc.™ Used by permission. All rights reserved worldwide.

1 John 4:7-8 (WEB)
"Beloved, let us love one another, for love is of God; and everyone who loves is born of God, and knows God. He who doesn't love doesn't know God, for God is love."


love your neighbour bible verses

The two great commandments - Mark 12:30-31 (WEB)
"Jesus answered, "The greatest is, 'Hear, Israel, the Lord our God, the Lord is one: you shall love the Lord your God with all your heart, and with all your soul, and with all your mind, and with all your strength.' This is the first commandment. The second is like this, 'You shall love your neighbor as yourself.' There is no other commandment greater than these.""

Who is my neighbour? - In the story of the Good Samaritan (Luke 10:29-37 (WEB) we read:-
"But he, desiring to justify himself, asked Jesus, "Who is my neighbor?" Jesus answered, ""A certain man was going down from Jerusalem to Jericho, and he fell among robbers, who both stripped him and beat him, and departed, leaving him half dead. By chance a certain priest was going down that way. When he saw him, he passed by on the other side. In the same way a Levite also, when he came to the place, and saw him, passed by on the other side. But a certain Samaritan, as he traveled, came where he was. When he saw him, he was moved with compassion, came to him, and bound up his wounds, pouring on oil and wine. He set him on his own animal, and brought him to an inn, and took care of him. On the next day, when he departed, he took out two denarii, and gave them to the host, and said to him, 'Take care of him. Whatever you spend beyond that, I will repay you when I return.' Now which of these three do you think seemed to be a neighbor to him who fell among the robbers?"" He said, "He who showed mercy on him." Then Jesus said to him, ""Go and do likewise.""


love your enemies bible verses

Matthew 5:38-42 (BBE)
"You have heard that it was said, 'An eye for an eye, and a tooth for a tooth.' But I tell you, don't resist him who is evil; but whoever strikes you on your right cheek, turn to him the other also. If anyone sues you to take away your coat, let him have your cloak also. Whoever compels you to go one mile, go with him two. Give to him who asks you, and don't turn away him who desires to borrow from you."

Luke 6:27-36 (CEV)
"27 This is what I say to all who will listen to me: Love your enemies, and be good to everyone who hates you. 28 Ask God to bless anyone who curses you, and pray for everyone who is cruel to you. 29 If someone slaps you on one cheek, don't stop that person from slapping you on the other cheek. If someone wants to take your coat, don't try to keep back your shirt. 30 Give to everyone who asks and don't ask people to return what they have taken from you. 31 Treat others just as you want to be treated. 32 If you love only someone who loves you, will God praise you for that? Even sinners love people who love them. 33 If you are kind only to someone who is kind to you, will God be pleased with you for that? Even sinners are kind to people who are kind to them. 34If you lend money only to someone you think will pay you back, will God be pleased with you for that? Even sinners lend to sinners because they think they will get it all back. 35 But love your enemies and be good to them. Lend without expecting to be paid back. Then you will get a great reward, and you will be the true children of God in heaven. He is good even to people who are unthankful and cruel. 36 Have pity on others, just as your Father has pity on you."
Scripture taken from the Contemporary English Version © 1991, 1992, 1995 by American Bible Society, Used by Permission.

1 John 3:15-16 (BBE)
"Anyone who has hate for his brother is a taker of life, and you may be certain that no taker of life has eternal life in him. In this we see what love is, because he gave his life for us; and it is right for us to give our lives for the brothers. "