The different types of copyright on images, film & music
Why can't I just copy something off the web and use it in my website or presentation?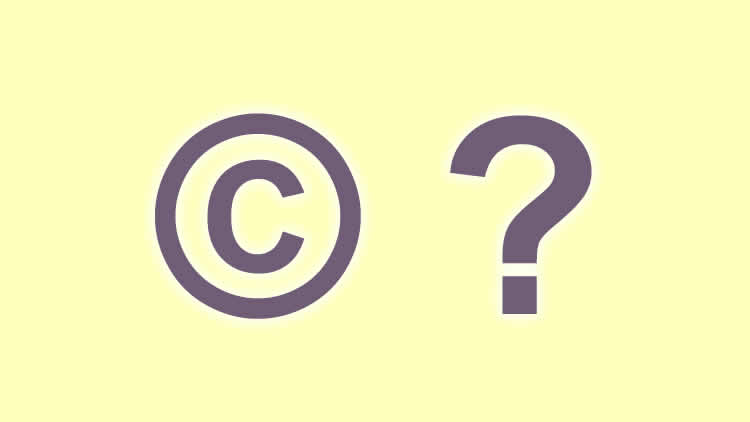 Sites like Google Images and Yahoo! images have a vast (and ever increasing) pool of photos and pictures which are possible to view on your computer or phone. However, as soon as this image is reproduced in any form there are copyright implications, and most images on the web have some form of copyright on them. This usually takes the form of a "all rights reserved" clause and usually means you need to seek permission from the copyright holder before you use the image. There may also be royality costs involved.
The different types of "free" work, and some restrictions to look out for:-
Public Domain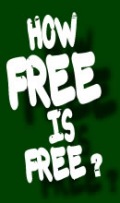 This one is the "freest" (if there is such a word!) types of works in terms of what you are able to do with the material.
Public Domain works are works that are freely available, and where either the copyright has lapsed (such as the writings of Shakespeare) or where there has never been a copyright on the creation.
Some restrictions to look out for:-
•
Sometimes works are designated as in the public domain in some countries, and not others. So if for instance a work maybe in the public domain in the USA, but under copyright in Europe, so you may only be able to re-publish the material in the States.
•
A work may be in the public domain, but a published form of it may not be. An example of this would be the works of Ludwig Beethoven, which reside in the public domain. However, a CD recording of the 5th Symphony probably isn't, as this would have mechanical rights associated with it. (e.g. publishing rights of the record label and the orchestra involved in the recording).

The "Creative Commons Licence" (CCL) exists to help provide a form of copyright for creators of works which are not as restrictive as the traditional "all rights reserved" clause found on most published works. Creative commons works are free to the end user. However, certain restrictions apply to them which make them different to works in the Public Domain, and there are six variations to the copyright detail, so it's always worth checking which type of licence it is before you go ahead and use the work in your project.
All CCL work must be acknowledged – they can not just be republished without some kind of citation. This should be done by a link to the original author, or some kind of written accreditation. Variations on the type of CCL include whether or not a work can be used for commercial purposes, and whether or not the work may be edited or adapted in a new artistic creation.
Royalty-free films and footage

Royalty-free films are not necessarily free! The term "Royalty-free" (RF) applies to creative works that can be reproduced for free, but only when the item has been bought. There may also be other usage restrictions that apply, such as the amount of times an image (or film etc) can be duplicated in a press run etc. For example, royalty-free music is often used by corporate video production companies – they simply buy in a large library of RF music and then they are able to use this for pretty much any production that they are working on. This route is generally cheaper than commissioning works or using library production music.
Worship Songs and copyright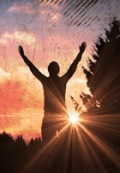 Hymns written in the eighteenth and nineteenth centuries, and most early twentieth century works are in the public domain and not subject to copyright. However, almost all recent congregational worship songs (of the last seventy years or so) are in copyright, and should not be copied or reproduced without the necessary permissions from the publisher. It can often be surprising to find that even older songs (such as "Lord of the Dance" and "Jubilate Deo – Jubilate Everybody") are still subject to copyright. Rather than churches contacting the publisher every time they wish to print a song out or display it on a projector, a much simpler system exists, thanks to CCLI. Christian Copyright Licensing International
http://www.ccli.co.uk/
acts as an administrative agency between worship publishers (such as Kingsway and Hillsongs) and churches or schools. Here a church can simply pay an annual fee and in exchange have the rights to reproduce any worship song for their meetings and services. The fee varies and is dependant on the size of the congregation.